Welcome to GlenWaldenGolf
Beekman Golf Academy
Spring and Summer Junior Golf Programs
At Beekman Golf Course
Instruction and Leagues
For Ages 4-17
Register Your Child Today!!!
Space is Limited
PGA JUNIOR LEAGUE 2018
13 & Under League
16 & Under League
For Info and Registration Click Here
Winter Adult & Child Tournament
February 11th at Pebble Beach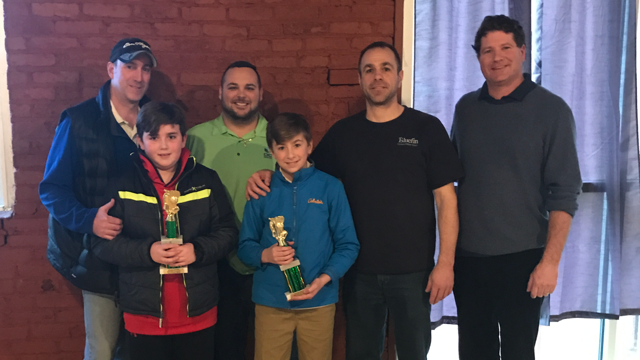 ​
Winners
Gage and Tom McGimpsey of 7-12 division
&
Shaun and John Colagiovanni of 13-17 division
Gage and Tom won with a 34 -2 under
Shaun and John won with a 31 -5 under!!!
on the back nine at Pebble Beach
Pictured with Dan Pizarelli owner of DC Golf
and Glen Walden
GLEN WAS RECENTLY AWARDED
2017 US KIDS GOLF
TOP 50 TEACHER AWARD HONORABLE MENTION
HONORABLE MENTION 2016 & 2017
Click HERE to learn more about the Beekman Junior Golf Academy